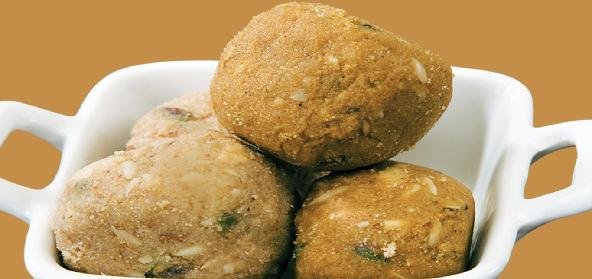 Ingredients:
• 1 cup – gram flour
• 3/4 cup – Sugar
• 1/2 cup – Ghee
• 1/2 tsp – Cardamom
Method:
Roast the besan well on medium heat.
Let it cool. Mix it with sugar and grind it together to get a uniform consistency.
Add cardamom powder and ghee to it.
Make the mixture into a laddu of desired size and decorate it with sliced almonds or raisins.
Recipe courtesy of Shubha Kannan