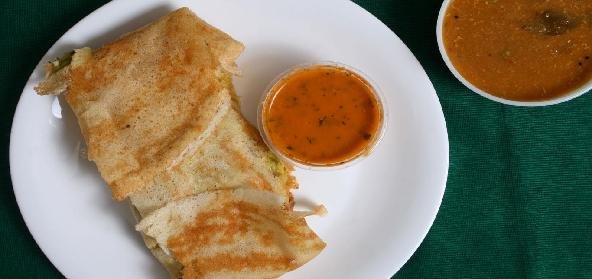 Ingredients:
• Split black gram (urad dal) – 1 cup
• Rice flour – 2
Method:
Soak 1 cup of urad dal, for 3 hours.
Grind it, adding water, to a smooth consistency.
Then add 2 cups of rice flour.
To it, add salt and let it ferment overnight.
Make thin dosas and it comes out very crisp and tasty.
Recipe courtesy of Sudha