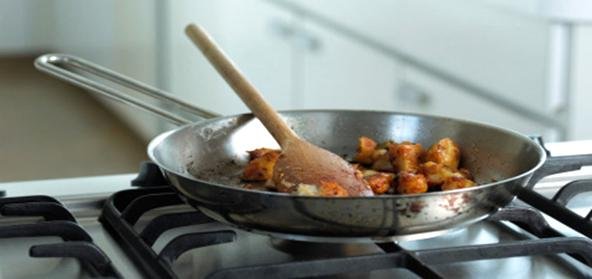 Ingredients:
• 500 gms – Small potatoes, boiled and peeled
• 2 – Small Onions
• 4 – Green chillies
• 1/2 inch each of chilli powder and Garam Masala
• 1 – Small ball of Tamarind
• 75 gms – Grated Jaggery
• Salt to taste
Method:
Cover tamarind with hot water for 5 mins. and then squeeze out the pulp.
Grate the jaggery and dissolve into the tamarind.
Grind chillies, onion and ginger to a paste.
Mix all the above ingredients together with the exception of potatoes.
Cook over a slow fire till the mixture turns half its original quantity.
Put in the potatoes and continue cooking till the mixture turns quite thick.
Serve decorated with coriander leaves.