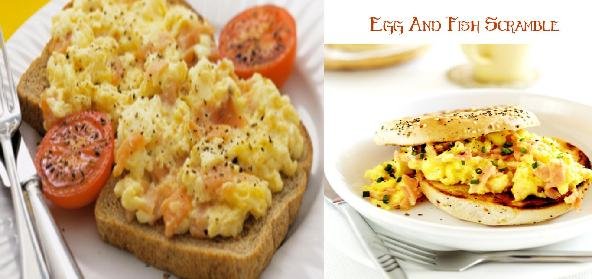 Ingredients:
• 250g – cooked fish
• 4 eggs
• 1 green chilli, finely chopped
• Salt and pepper to taste
• 1 tbsp – finely chopped Coriander leaves
• 1 tbsp – Butter
• 4 slices bread
Method:
Flake the fish finely.
Beat the eggs and season with salt, pepper and chilli. Add the fish.
Heat the butter and fold in the egg and fish mixture.
Add the coriander leaves and simmer, stirring constantly, till the eggs are set.
Trim the bread and toast on both sides.
Pile each toast with the scrambled eggs and serve immediately.