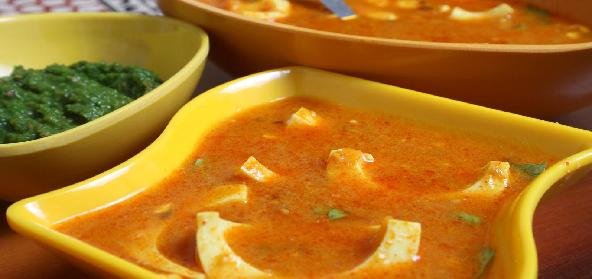 Ingredients:
• 6 Boiled eggs, shell and keep aside
• 2-3 Large onions, chopped
• 7-8 stalks fresh coriander, chopped
• 4-5 Green chillies
• 1tsp – coriander powder
• 1/2 tsp – Garam Masala powder
• Salt to taste
• 1/2 tsp – chilli powder
• 1/2 tsp – pepper powder
• 2-3 Large tomatoes, chopped
• 1/2 tsp – Ginger Garlic paste
• 3-4 tbsp – Yoghurt
Method:
Heat oil in a pan, fry onions till brown.
Add ginger garlic paste and turmeric and cook for 3 minutes.
Add tomatoes, green chillies, salt, red chilli powder and cook till tomatoes are tender.
Add pepper powder and cook for some time.
Add eggs and cook for a few minutes.
Add yoghurt and fry for some time, then add water, coriander and garam masala powder and cook till a nice gravy is formed.
Garnish with fresh coriander and serve hot with roti or rice.
Recipe courtesy of Sunandini reddy