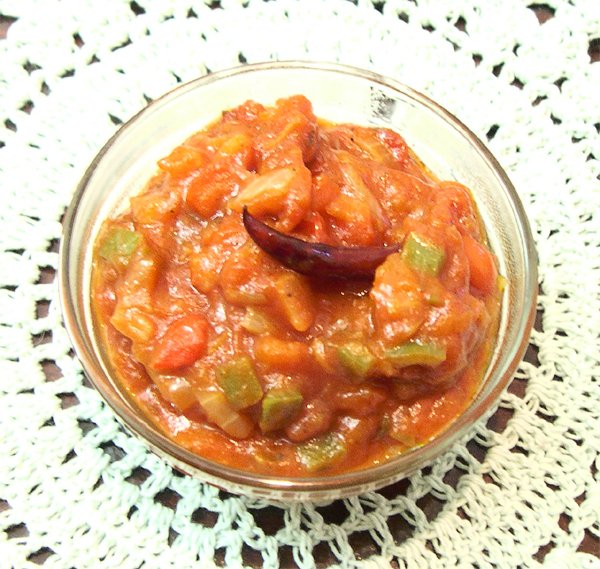 Mexican Sauce used as a dip as well as a topping in tacos or nachos recipes
Ingredients:
2 cups chopped tomatoes
1/2 cup tomato sauce
1 chopped onion
1 chopped capsicum
1 tablespoon chopped red bell pepper
1 teaspoon garlic paste
2 teaspoon red chili powder
1 tablespoon dried oregano herb
2 teaspoon cumin powder
2 teaspoon black pepper powder
1 tablespoon butter
Salt to taste
Method:
1. Heat butter in a pan, stir fry garlic paste, onions, capsicum, bell peppers until transparent.
2. Add chopped tomatoes, tomato sauce, salt, black pepper powder, red chilli powder, oregano, cumin powder. Cover and cook over low heat, for about 20-25 minutes.
3. Stirring occasionally and add little water if required to maintain a semi thick consistency.
Cooking time: 30-35 minutes