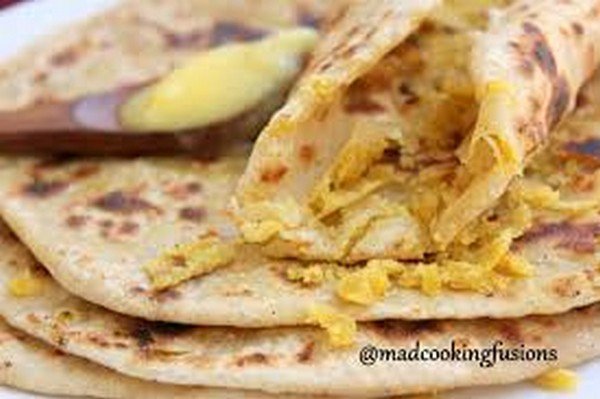 Puran Poli is a traditional type of sweet flatbread made in India in the states of Maharashtra, Andhra Pradesh, Karnataka, Gujarat Tamil Nadu and Goa.
Xacuti is a curry prepared in Goa, India, with complex spicing, including white poppy seeds, sliced or grated coconut and large dried red chilies. It is usually prepared with chicken or lamb. It is also known as chacuti in Portuguese.s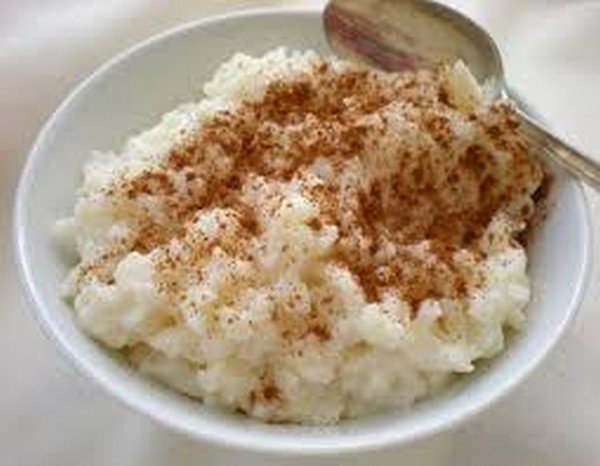 Rice pudding is a dish made from rice mixed with water or milk and sometimes other ingredients such as cinnamon and raisins. Different variants are used for either desserts or dinners. When used as a dessert, it is commonly combined with a sweetener such as sugar. Such desserts are found on many continents, especially Asia where rice is a staple.
Vindaloo also known as Indad or Indal is an Indian curry which was originated in the west coast region of India. Most popular in Goa. The Mumbai region also includes a minor variation of the dish which is made by the East Indians and called Indal. The Mangalore region also includes a minor variation of the dish which is made by the Mangalorean Catholics and called Indad. However, it is known globally in its AngloIndian form as a staple of curry house menus, often regarded as a fiery spicy dish, though it is not necessarily the hottest dish available.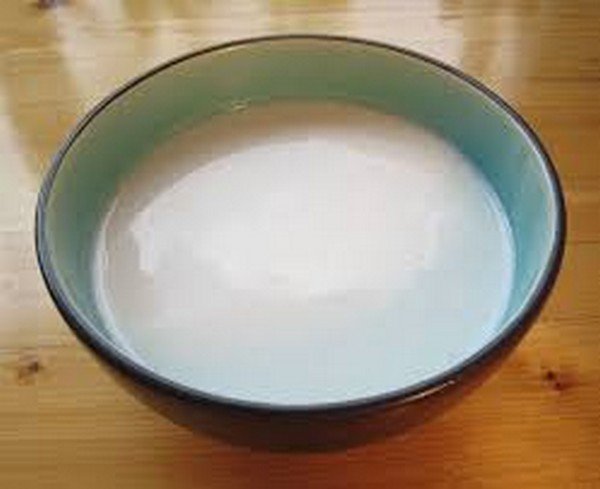 Coconut milk is the liquid that comes from the grated meat of a brown coconut. The colour and rich taste of the milk can be attributed to the high oil content. Most of the fat is saturated fat. Coconut milk is a very popular food ingredient used in Southeast Asia.
Papadam, pronounced as poppadum is a thin, crisp discshaped Indian food typically based on a seasoned dough made from black gram (urad flour), fried or cooked with dry heat. Flours made from other sources such as lentils, chickpeas, rice, or potato, can be used. Papadams are typically served as an accompaniment to a meal in India, or as an appetizer or snack, sometimes with toppings such as chopped onions, chopped carrots, chutneys or other dips and condiments. In certain parts of India, papadums which have been dried but not precooked are used in curries and vegetable dishes.
Patoleo (also called Patoli) or turmeric leaf cakes is a dish mostly prepared in the western coast of India. It is made of grated coconut, rice and jaggery, and cooked by wrapping and steaming in turmeric leaves. Konkan Maratha community and Chitrapur Saraswat Brahmin prepare patolyos on the second Sunday of Shravan, on Nag Panchami and on Hartalika, the eve of Ganesh Chaturthi. Salt free patolyos, are offered to Goddess Parvati, who the legends say had a strong craving for these sweets during pregnancy. August 15 (Independence in India) happens to coincide with, The Assumption of the Virgin Mary into Heaven or the Holy Day of Obligation as it is referred. A major feast is celebrated by Roman Catholics, and Patoleo is the star dish on that day. It was originally called Patoleo, by the Hindu people, however Goans pronounce it as Patoi, The East Indians call it Pan Mori or East Indian leaf cakes. The Mangalorean Catholics say patoley in their accent. It is also prepared on the day of Sao Joao (St. John) feast and Konsachem fest (harvest festival). Patolyos are sent with vojem (trousseau) to the groom