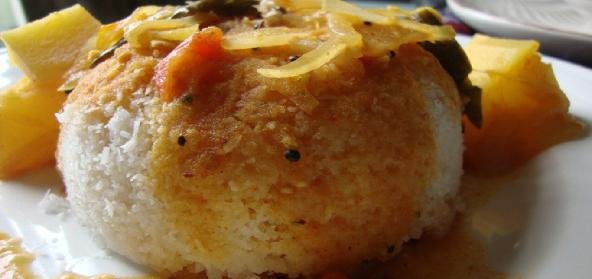 Ingredients:
• Tin Fish (Tuna Fish) 2 tins
• Onions 2 finely chopped
• Green chillies finely chopped as desired
• Coriander leaves finely chopped one bunch
• Curry leaves chopped a few
• Ginger finely chopped one small piece
• Salt
• Turmeric powder – 1/2 small tsp
• Oil – 3 tbsp
• Grated Coconut – 5 tbsp
Method:
Heat oil in a frying pan and fry onions till transparent. Add green chillies, ginger, coriander leaves, curry leaves and turmeric fry for a few minutes.
Add the tuna fish after draining the liquid add salt and keep frying till it is dry.
Add grated coconut and serve with Rice or Chappathi.
Recipe courtesy of Shanthy