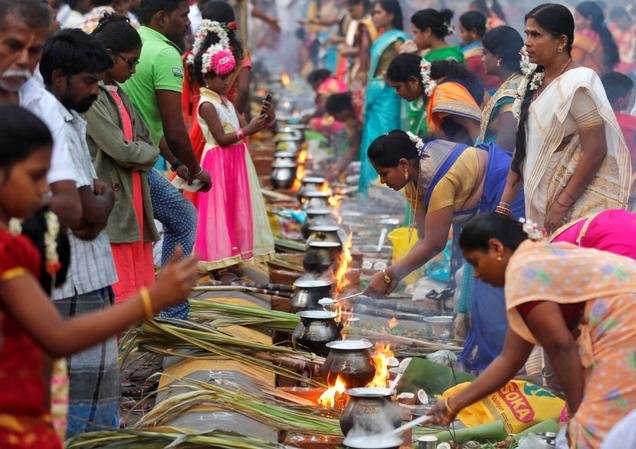 Need no introduction I guess J rasam is more common than sambar is, but either of them is typically present in the daily diet.
Chutney (also transliterated chatney or chatni) is a family of condiments mainly associated with South Asian cuisine that usually contain some mixture of spice(s), vegetable(s), and/or fruit(s). There are many varieties of chutney. Chutneys may be either wet or dry, and can have a coarse to a fine texture. The Indian word refers to fresh and pickled preparations indiscriminately, with preserves often sweetened. Several Indian languages use the word for fresh preparations only. A different word applies to preserves that often contain oil and are rarely sweet. Vinegar, citrus, tamarind, or lemon juice may be added as natural preservatives, or fermentation in the presence of salt may be used to create acid. The name chutney covers a wide variety of foodstuffs. The common element which makes them all chutneys is that they are added to meals to add flavour; the best English translation of chutney is relish. As such, they can be, and are, eaten with a wide variety of foods.
Ariselu and Arsa in Uttarakhand is a South Indian sweet dish from Andhra Pradesh and Odisha. Arisa or Arisalu is a Telugu word which means rice. It is also called kajaya in Kannada. A similar sweet in Tamil Nadu called adhirasam is prepared for pujas.
Sakinalu is a special type of snack prepared in Telangana region. It is a concentric circular shaped item made of rice flour and fried in oil. It is prepared during Makar Sankranti festival by all people irrespective of Caste and Creed. Sakinalu are also given to the groom's by the bride's parents for distributing among their relatives and friends.
Vadai also known as wada or vade or vadai or bara (pronounced vah-daa, vah-dey, baraa or vah-die), is a savoury fritter-type snack from South India.
Boondi is a Rajasthani snack food made from sweetened, fried chickpea flour. Being very sweet, it can be stored for a week or so. Due to the need for preserving food in arid regions of Rajasthan, boondi laddu are preferred. There is also a savory version, called Khara or Tikha.
Kheer is a South Asian rice pudding made by boiling rice, broken wheat, or vermicelli with milk and sugar; it is flavoured with cardamom, raisins, saffron, cashew nuts, pistachios or almonds. It is typically served during a meal or as a dessert.