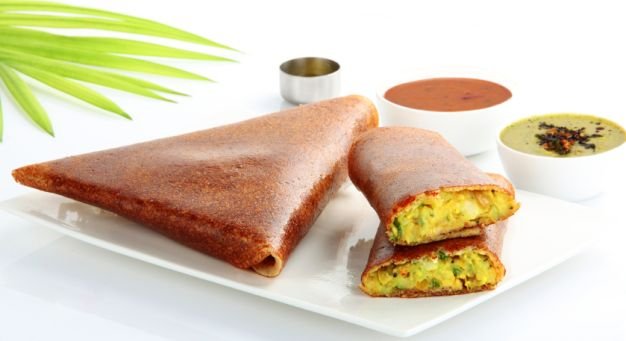 Neer dosa or Neer dose literally meaning Water dosa is a cr
Murukku is a traditional snack of Tamil nadu savory crunchy twists made from rice and urad dal flour.Murukku is a verb in Tamil language means twisted.Manaparai Murukku The town Manapparai in Tamil Nadu is particularly known for its tastier murukkus. Murukku is made in many varieties as a traditional treat for festivals such as Diwali and Krishna Janmashtami.Tamil nadu government applied for geographical indication tag for Manapparai Murukku along with Thanjavur veena and Madurai malli (jasmine). Kai Murukku are often served on special occasions within Iyer (Tamil Brahmin) families. Murukku is famous not only in Tamil nadu and Indian subcontinent but also in other Tamil diaspora like Sri Lanka, Singapore and Malaysia. Its Malay name is rotan gulung goreng, although even in that language it is far better known as murukku.
A scallion (UK: Spring Onion) is one of various Allium species, all of which have hollow green leaves (like the common onion), but which lack a fully developed root bulb. It has a relatively mild onion flavour, and is used as a vegetable, either raw or cooked. Many other names are used, including green onion, spring onion, salad onion, table onion, green shallot, onion stick, long onion, baby onion, precious onion, yard onion, gibbon, syboe or scally onion.
Ghee is a class of clarified butter that originated in India and is commonly used in Indian, Pakistani, Bangladeshi, Nepali and Sri Lankan cuisine, traditional medicine and religious rituals.
Benne dosa or benne dose is a type of dosa which traces its origin from the city of Davangere in Karnataka. The term benne dosa in English language means butter dosa. This type of dosa is made up by just the addition of butter while making normal dosa. It is similar to masala or set dosa but smaller in size, made out of rice batter and lots of butter. It is served with liberal helpings of butter sprinkled on it. This makes the dish enticing in both flavour and aroma.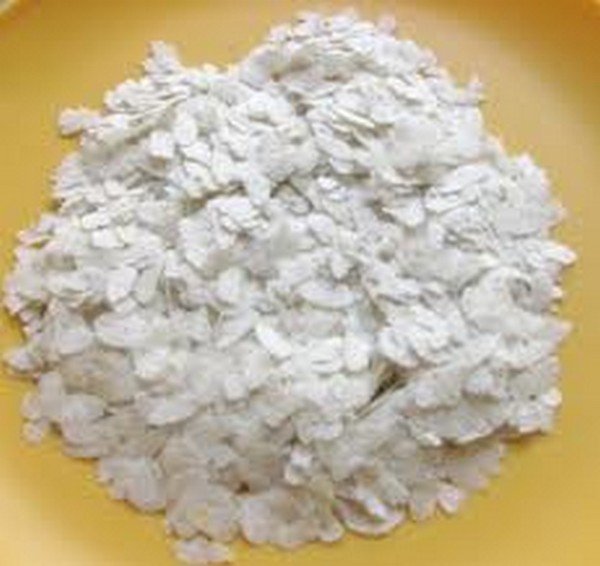 Flattened rice is a dehusked rice which is flattened into flat light dry flakes. These flakes of rice swell when added to liquid, whether hot or cold, as they absorb water, milk or any other liquids. The thicknesses of these flakes vary between almost translucently thin (the more expensive varieties) to nearly four times thicker than a normal rice grain.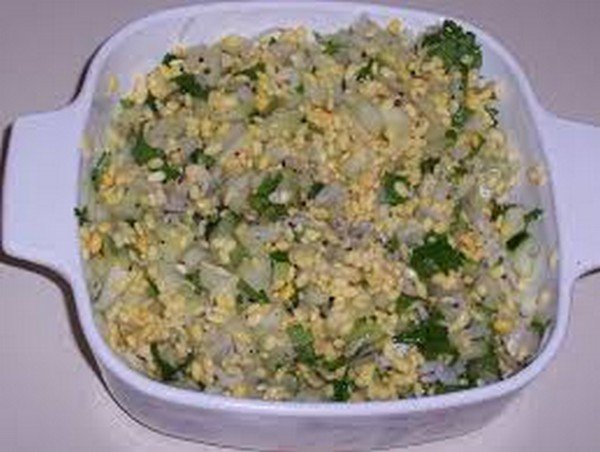 Kosambari or koshambari is a salad made from pulses (split legumes) and seasoned with mustard seeds. The pulses generally used are split bengal gram (kadale bele in Kannada) and split Green gram (Hesaru bele in Kannada). These salads are sometimes eaten as snacks, but usually as a part of full course meal in Udupi cuisine.