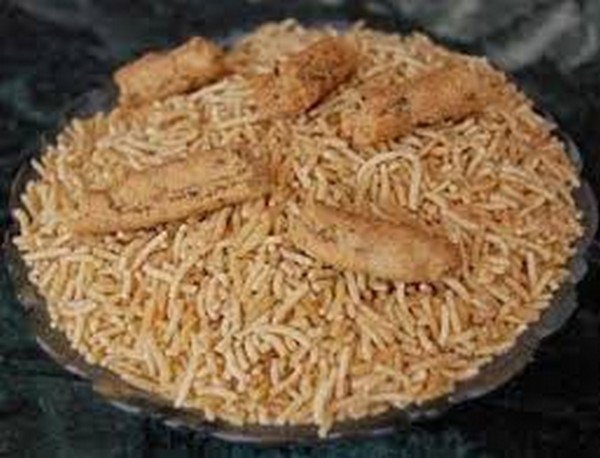 Bikaner is known for this savoury snack. Deep fried bhujia (i.e. vermicelli or sev) is usually made of gram flour but a variety of flours like moong, moath and even mashed potatoes are used to make different kinds of bhujia. A large number of shops all over the country sell Bikaneri bhujia which are as celebrated as the Rasgullas of Bengal. Bikaneri bhujia is spicy usually black pepper is used to add fire to this preparation. A large quantity of bhujia can be made and stored for several days in air tight containers.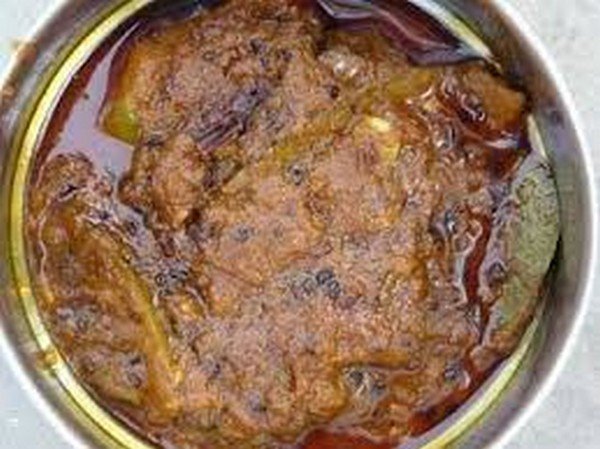 Heat ghee in a kadai and add the flour.roast, stirring continuously for eight to ten minutes or till it turns red.Add water, stir and cook for five minutes or till it is a little thick. add more water if required. Add sugar and mix.cook for five more minutes or till it leaves the sides of the pan
Serve hot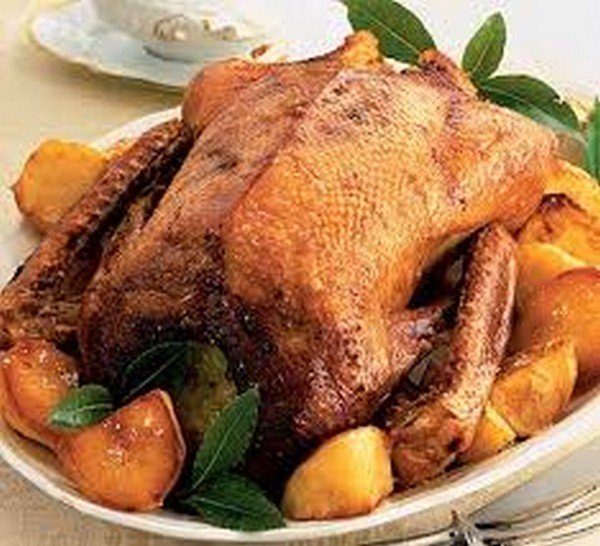 Khud Khargosh (Hare or rabbit meat cooked in a pit) is a Rajput speciality during summer. The hare is skinned and stuffed with spices, wrapped in dough and finally in layers of mud soaked cloth. The ambrosial result is meat perfectly blended with the spices and dough.
DilKhushaal also known as dal badam chakki is a famous Marwari cuisine prepared and sold by, Jodhpur.It mainly consists of almond, mogar (gram flour), mawa (condensed milk), ghee (butter oil) and sugar.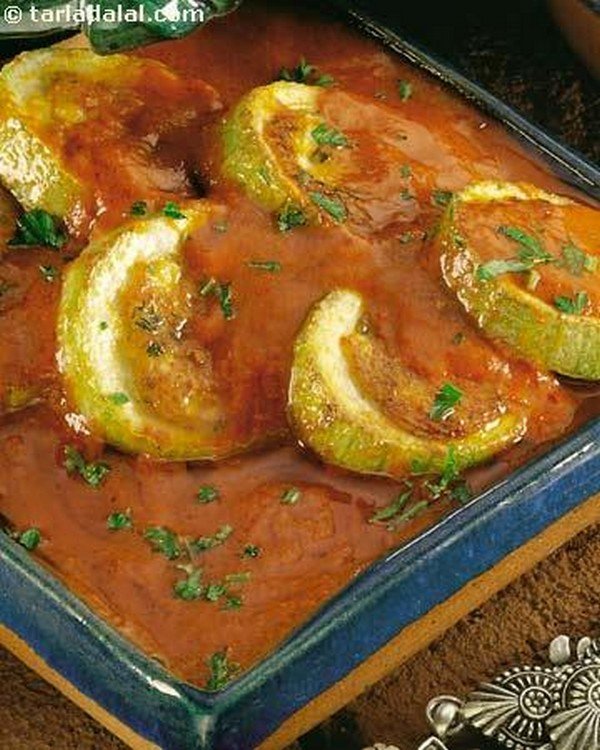 Forget the bland taste of lauki now. Stuff it with a low fat paneer mixture and cook in a spicy tomato gravy for a pleasant surprise!
Each region has its own special food item that is identified with the town or city. While trying the various delicacies dont miss out the Sohan Halwa of Ajmer, Rajasthan. Native Rajasthanis have a unique style of coupling the sweet dishes with the main (bread/roti/puri) course instead of or in addition to vegetables or meat. Halwa Puri for example makes a famous combination. Here again we find a great use of pulses, legumes, diary products etc and a unique style of rustling up the desserts. A great use of clarified butter (ghee) characterizes the sweets.
Imarti or Amriti or Emarti or Omriti also known as Jaangiri or Jhangri in south India, is a dessert invented in Mughal kitchen and is now popular across the Indian Subcontinent including Rajasthan, West Bengal and South India. Imarti is made by deep frying urad flour batter in a kind of circular flower shape, then soaked in sugar syrup. This sweet dish increased in popularity in other parts of India as theMughals expanded there, and found its place in Hindu Raj Bhog (Royal Food Menu).In North India it is often consumed with rabri (condensed milk). In South India, this sweet is served after a meal and also popular at weddings and festivals. In particular, Jaunpur in Uttar Pradesh is famous for its imarti.