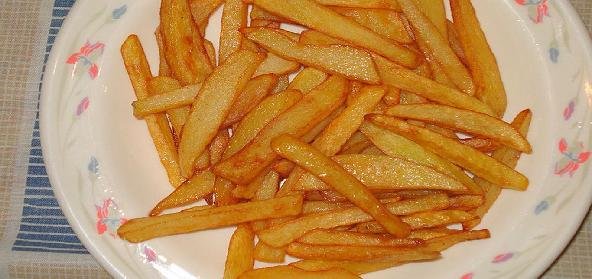 Ingredients:
• 1 kg. Large Potatoes
• oil to deep fry
• salt to taste
Method:
Peel and cut potatoes into long fingers, 1/2″ square across.
Put in chilled water for 10 minutes.
Drain and dab on clean kitchen towel.
Heat oil in a deep frying pan till smoky.
Add some fingers at a time.
Allow to fry till just a tinge of golden appears.
Drain, keep aside.
Just before serving, return to hot oil.
Fry further till golden and crisp.
Drain and remove excess oil.
Add salt and toss.
Serve hot and crisp with tomato ketchup.
Recipe courtesy of Sify Bawarchi