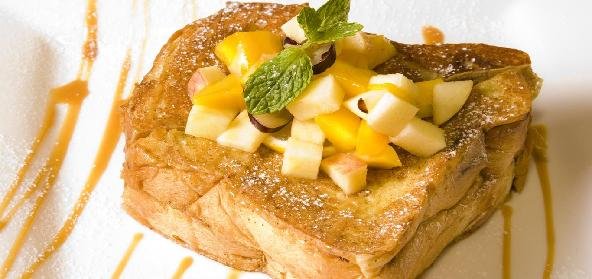 Ingredients:
• 4 slices – fresh Milk bread
• 1 ripe – alphonso mango, peeled
• Butter to apply on bread
Method:
Slice mango into flat rounds, discard stone.
Chill the slices till required.
Make crisp toasts of bread slices.
Apply butter on one side of the bread, while it's still hot.
Place the butter side bread up.
Arrange the mango slices on 2 of four toasts.
Top with the remaining toast, keeping butter side down.
Press gently, cut into triangles with a very sharp knife.
Serve immediately.
Recipe courtesy of Saroj Kering