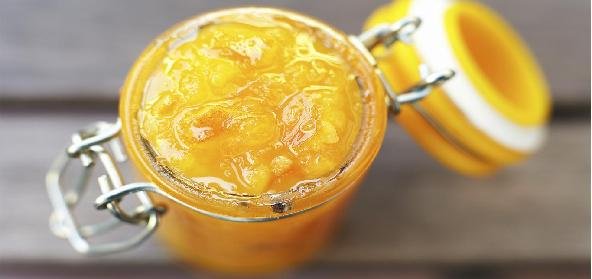 Ingredients:
• 1/2 kg – ripe firm juicy Oranges
• 1 Lemon
• 4 cups – Sugar
• 5 cups – water
• 1/4 tsp – citric acid
• 2 drop Orange colour (optional)
Method:
Place juice, orange peels (skin), bag, all in a large bowl.
Add water, lemon juice. Keep aside overnight.
Boil in a pan, simmer till peel is tender (approx 35 mins).
Remove bag, add sugar, bring back to a boil.
Stir and cook till setting point is reached.
Add citric acid, colour and stir. Cook for 2-3 mins.
Cool a little, fill into sterile jar and store.
Recipe courtesy of Saroj Kering