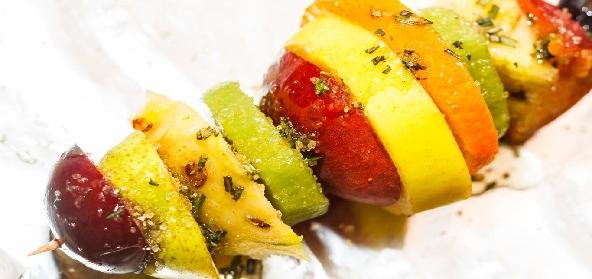 Ingredients:
• 10 quarters – canned Pineapples
• 10 quarters – apples peeled
• 2 bananas, peeled & cut into 1 inch thick slices
• 10 inch sized cubes of Musk melon
• Any other fruit of individual choice
• 1/2 cup – Lemon marinade (use syrup of Pineapple instead of water)
Method:
Drizzle the marinade on all fruit and toss lightly.
Keep aside for 10-15 minutes.
String fruit on to skewers one at a time till all are used.
Grill skewers over a barbeque fire or in an oven.
Serve sizzling hot.
Recipe courtesy of Saroj Kering