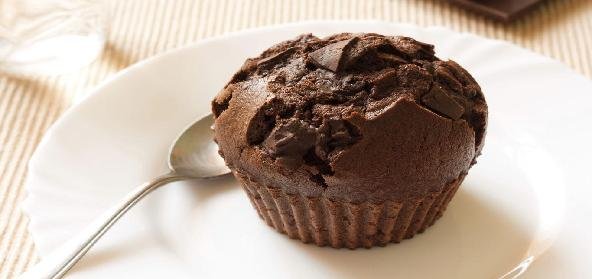 Ingredients:
• 1 1/3 cups all-purpose flour
• 2/3 cup + 2/3 cup granulated Sugar
• 1/3 cup + 1/2 cup Milk
• 1 bar – bitter chocolate
• 1/3 cup shortening
• 2 eggs
• 1 tsp soda
• 1/2 tsp salt
• 1 tsp vanilla essence
Method:
Combine 2/3 cup of sugar, 1/3 cup milk and chocolate in a saucepan. Heat gently and keep stirring over low flame.
Once the chocolate melts, cool and stir in shortening.
Gradually add 2/3 cup sugar.
Cream together until light and fluffy.
Add vanilla essence.
Add eggs, one by one, beating well after each addition.
Sift flour with soda and salt.
Add to creamed mixture alternately with 1/2 cup milk, a little at a time.
Beat after each addition.
Now stir in chocolate mixture.
Pour into paper baking cups until half full, place on muffin pan and bake at 375 degrees F for 20 minutes.