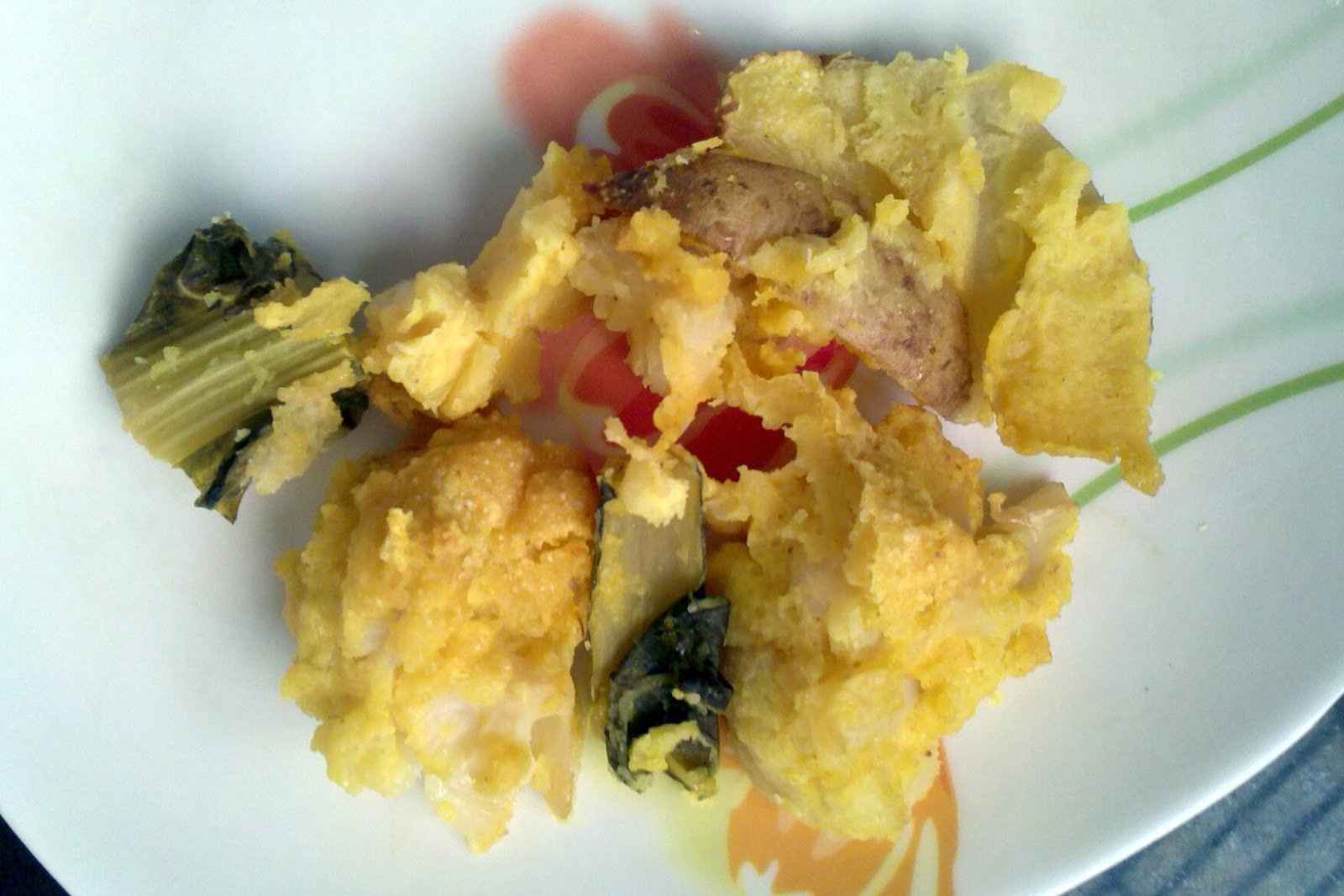 Fried snack made of coriander leaves in spicy gram flour batter
Ingredients:
2 cups besan (bengal gram flour)
1 1/2 teaspoon crushed coriander seeds
2 teaspoon red chilli powder
1 teaspoon turmeric powder
1/2 teaspoon garam masala powder
1 teaspoon kasoori methi (dry fenugreek leaves)
2 tablespoon fresh coriander leaves, chopped
Salt to taste
Oil for frying
Method:
1. Mix all ingredients except oil in a bowl.
2. Add enough water to make a medium thick batter.
3. Heat oil in a kadhai, hold a metal sieve with big holes about 4 inches above the hot oil and pour a ladleful of the batter into the sieve.
4. Now use another spoon to gently press the batter through the sieve and into
the hot oil. You can also pour small dumplings of the batter in oil using your hand.
5. Deep fry these fuloris until golden brown.
6. Remove on absorbent paper and serve hot.
Cooking time: 25-30 minutes