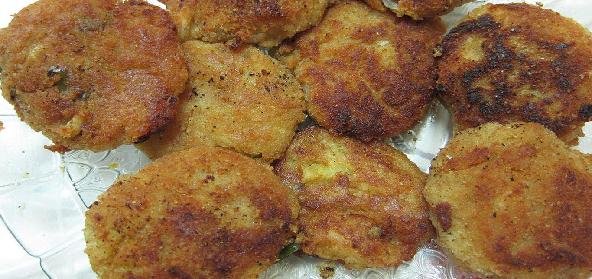 Ingredients:
• 500 g – finely minced cooked Chicken
• 25 g – Ghee or other fat
• 6 thin slices of fresh or pickled finely minced Ginger
• 6 fresh Mint leaves
• 1 tbsp – Spring onions
• 1 or 2 fresh or pickled chillies
• 1.5 tsp – ground Turmeric
Method:
Except chicken, fry the ingredients in ghee or other fat.
Pour off the excessive fat and blend these with the minced chicken.
Bind it with a slice of bread, which has been soaked and the water well squeezed out of it, and an egg.
If too soft, add a little flour and with the floured hands shape into cutlets.