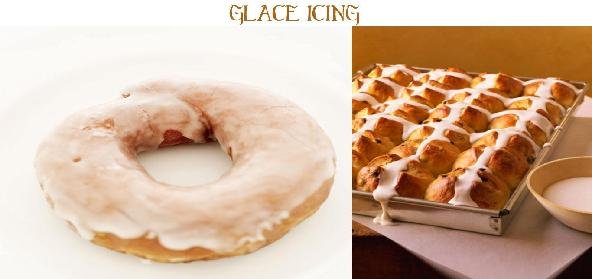 Ingredients:
• 2 cups – icing Sugar
• 2 tsp – Butter
• 2 tbsp – boiling water
• 1 tsp – vanilla essence
Method:
Sift icing sugar and put into a bowl.
Place the bowl over simmering water.
Make a well in the centre of the icing sugar and add butter, vanilla essence and boiling water.
Gradually stir until the icing is smooth.