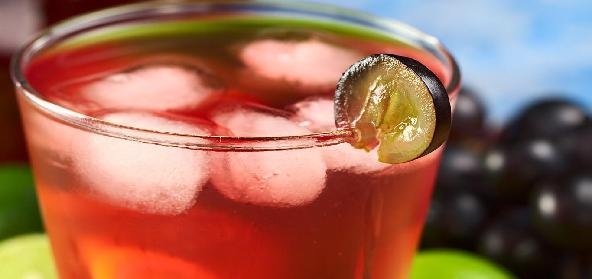 Ingredients:
• 2 tbsp blackcurrant jam squeeze
• 1 cup seedless Red Grapes
• 1 tbsp Lime Juice
• 3 tbsp Honey
• 2 cups sweet soda Water
Method:
Refrigerate the lemon juice and grapes for one hour.
Place the chilled fruits in a blender along with the jam, lemon juice and honey, and blend until smooth.
Add soda water and blend again.
Serve immediately.
Recipe courtesy of Sify Bawarchi