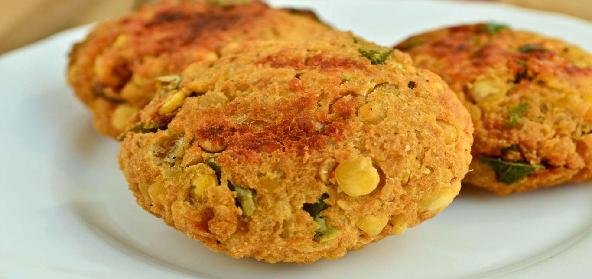 Ingredients:
• 250 g – white-green pumpkin, grated
• 500 g – Wheat flour
• 1/2 tsp – soda bi-carbonate
• Salt to taste
• 1 tbsp – dhania-jeera powder
• 1/2 tsp – Turmeric powder
• 1 tbsp – Red Chilli powder
• 2 tsp – Mustard Seeds
• 2 tbsp – cooking oil for seasoning and greasing
• Finely chopped Coriander leaves for garnishing
Method:
Mix all the ingredients, except the oil and mustard seeds, to prepare the dough.
Put the dough in a greased steaming pan and flatten it.
Then put it in a pressure cooker for steaming.
When the dough is done, cool it and cut into equal pieces of lathad.
Heat oil in a pan for seasoning.
Add the mustard seeds and temper a little.
Add the pieces of lathad and stir carefully.
Garnish with finely chopped coriander leaves and serve.