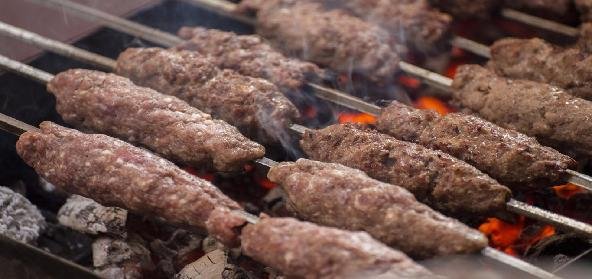 Ingredients:
• 1 kg – lamb (without bones)
• 5 nos Onion (medium)
• 1/2 bunch Parsley
• 1/2 bunch Coriander leaves
• 5g – Cumin seeds
• 5g – black pepper
• Salt as required
Method:
Cut the meat into small pieces.
Chop onions, parsley, coriander.
Into the meat, add chopped onions, parsley, coriander, pepper, cumin seeds, salt and mince until you get a soft and pasty mixture.
Take small portions of the mixture and pat them into sausage.
Shape around skewers (long toothpick kind of sticks).
Grill on strong heat until meat is cooked well and browned all over.
Serve in kuboos or roti.
Recipe courtesy of Shilpa terrence