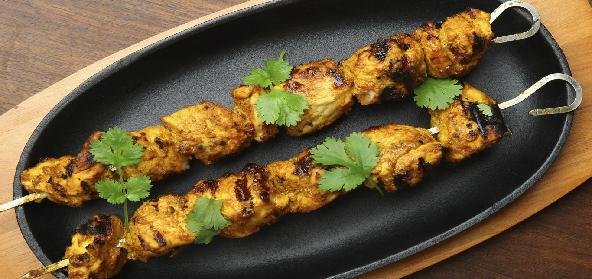 Ingredients:
• 500 g – Spinach
• 100 g – Channa dal
• Olive pomace oil for frying
• 20 g – cumin
• 100 g – Paneer mashed
• salt to taste
• 20 g – Garam Masala powder
• 50 g – roasted Channa powder
• 20 g – Cashewnuts chopped
• 20 g – Raisins chopped
• 20 g – Chironji
Method:
Wash the spinach and grind in it a mixer grinder. Set it aside.
Boil the channa dal and mash it.
Heat some oil in a kadai, add the cumin and spinach paste and fry till it dries.
Add the mashed channa dal, paneer and cook for a few minutes.
Remove from heat and allow it to cool.
Add salt, garam masala, roasted channa powders and mix thoroughly.
Add cashewnuts, raisins and chironji.
Make small balls out of the mixture and roll out into the shape of tikkis / patties.
Heat oil in a kadai and deep fry the tikkis.
Serve hot with tomato ketchup.