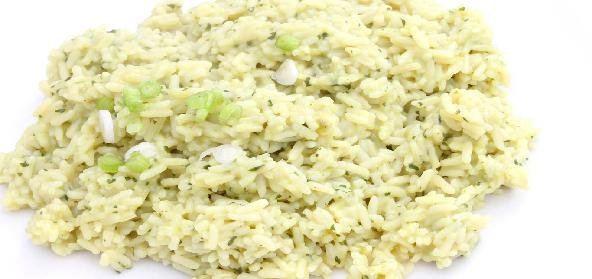 Ingredients:
• For Rice:
• 2 medium cups – Basmati Rice
• 1 tsp – Cumin seeds
• Medium bunch of coriander
• 1 cup – Mint leaves (pudina)
• 3 to 4 -Green chillies
• 2 to 3 -Cloves
• 2 to 3 – Cinnamon sticks
• 1 to 2 – Cardamom
• Black pepper
• Garam Masala
• Salt
• Sugar
• Lemon juice
• 2 to 3 cups -Dahi
• Salt, Sugar
• Cinnamon powder and Clove powder
• Chaat masala
• Finely chopped Coriander leaves
Method:
Grind coriander, mint and green chillies to make a fine paste.
Take half and half mixture of oil and ghee in frying pan (or you can use butter or vegetable ghee).
Heat it, add cumin seeds, cloves, cinnamon sticks and cardamom.
Let it heat till cumin seeds becomes slight dark brown.
Now add cooked rice to it and the paste.
Add salt, sugar (a dash) and lemon juice (a dash) or according to your taste.
Mix properly and cook for 10 min.
Sprinkle black pepper and some garam masala over it and again mix it properly.
Your Green-rice is ready. Enjoy with Masala Dahi.
For Masala Dahi:
Mix salt and sugar in dahi. Add slight amount of cinnamon and clove powder. Add some chaat masala and finally add coriander leaves. Mix well and refrigerate.
Recipe courtesy of Hiral