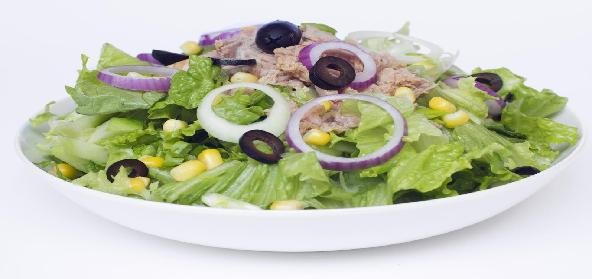 Ingredients:
• 1 cup – tender fresh green gram
• 1 medium onion, finely chopped
• 2 tbsp – fresh coconut, scraped fine
• 2 green chillies, slit
• 1 tbsp – coriander leaves, finely chopped
• 1/4 tsp – each mustard & Cumin seeds
• 3-4 pinches Asafoetida
• salt to taste
• 1 tsp – Lemon juice
• 1 tsp – oil
• 1/4 tsp – ginger, grated
Method:
If the green gram is not very tender, microwave a little or boil with a pinch of soda bicarb, drain, rinse under cold running water.
Drain, pat dry.
Heat oil in a saucepan.
Add mustard and cumin seeds, asafoetida, allow to splutter.
Add ginger, stir. Add onions and slit chillies.
Stir fry till onions are tender and pink.
Cool to room temperature.
Keep aside 1 tbsp coconut, a little coriander.
Mix all remaining ingredients into onions.
Toss with a fork till well mixed.
Serve in a salad bowl and garnish with reserved coconut and coriander.
Serve cold.
Recipe courtesy of Saroj Kering