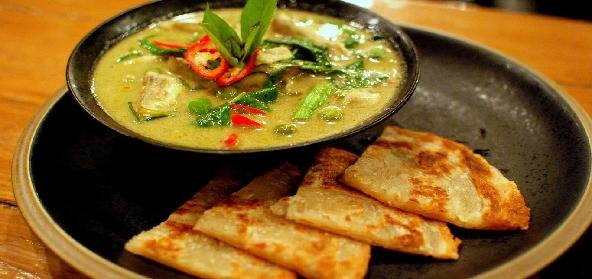 Ingredients:
• 400g – Rice flour
• Salt
• 6 green chillies, chopped fine
• 1 tbsp – chopped coriander
• 1 tbsp – sesame/til
• 1/2 tbsp – cumin/jeera
• Oil to prepare rotis
• 1 tsp – chopped curry Patta leaves
• 2 tbsp – chopped Methi leaves (lightly fried in a tsp of oil)
Method:
Heat a kadai with water (about 750 ml).
When the water starts boiling, add salt, jeera, chopped chillies, til, coriander, curry leaves, 2 tsp oil and fried methi leaves.
Lastly, add rice flour slowly, stirring continuously to form a tight dough.
Cover and leave aside for 10 to 15 mins.
Remove the lid and knead the dough well till it becomes soft and pliable without any lumps.
Make big lemon-sized balls, put the balls on a plastic paper and pat each one to form a roti of 5 to 6 inches diameter
To get a neat round, use a plastic/stainless steel lid of same diameter as a cutter.
Collect the extra pieces of dough and use to prepare another roti.
Lift the plastic sheet, allow the roti to fall on your palm.
Drop it carefully on to a dosa pan/tawa.
Cook the roti with a little oil till crisp, brown spots appear on both sides.
The result will be crisp rotis with soft central portion.
Serve with coconut chutney/allum chutney (ginger).
Recipe courtesy of Uma Devi Ramachandra