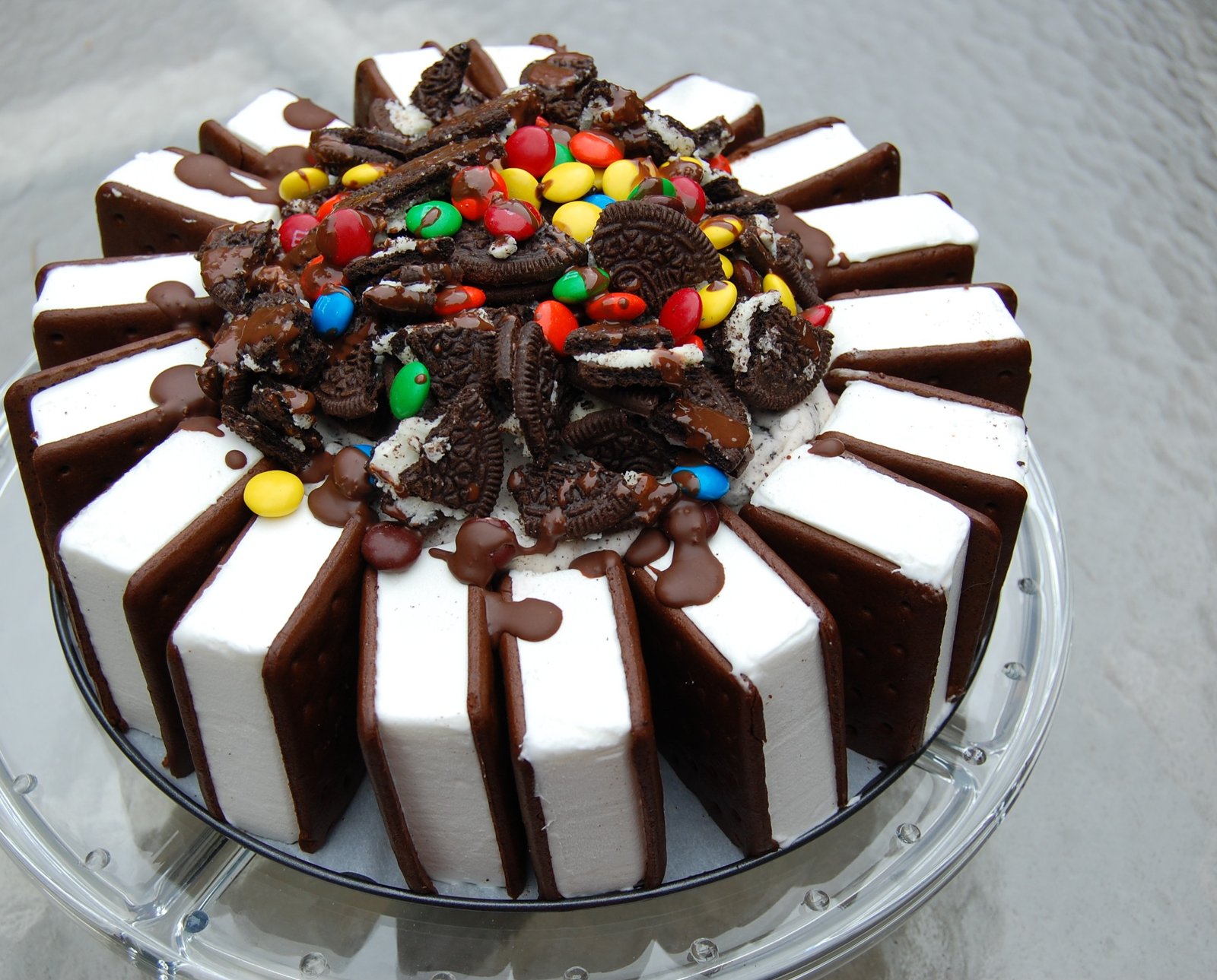 Ice cream sandwich cake is very easy and yummy recipe. It's the best option for the party whether its birthday celebration or other special occasions. It seems hard to make, but it takes your few times. Let's make ice cream sandwich cake recipe at home.
Ingredients
– 1 1/2 cup hot fudge sauce
– Nuts
– 20 vanilla ice cream sandwich
– 2 cups frozen whipped topping
– Chocolate chips for garnishing
How To Make?
1. Arrange a layer of vanilla ice cream sandwiches in the bottom of a pan.
2. Now, in another pan heat the hot fudge for 20 seconds.
3. Add this hot fudge sauce on the tops of the ice cream sandwich layer.
4. Repeat this procedure with remaining ice cream sandwiches and top with the half of the whipped topping.
5. When it's done, sprinkles nuts and chocolate chips over the top.
6. Cover the dish and deep freeze for 2 hours after that cover the fish with foil and freeze for another 30 Minutes.
7. When its set enjoy the ice cream sandwich cake.
Preparation Time: 20 Minutes
Cooking Time: 3 hours