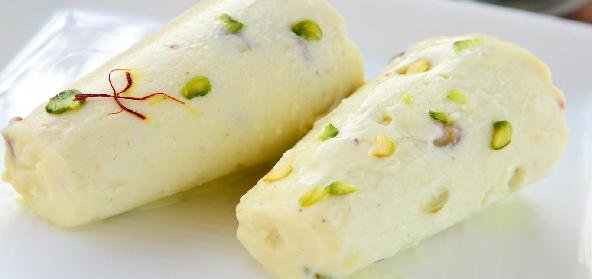 Ingredients:
• 1 can sweetened condensed Milk
• 2 small cartons of heavy Cream
• 200 gms of shelled Pistachio nuts
• 1/2 tsp. Cardamom powder (elaichi)
• A few Pistachio and Almond flakes to garnish on top
Method:
Blend the first four ingredients in a blender until finely mixed.
Pour the mixture in molds or tiny cups and pop them into the freezer for 6 to 7 hours.
Before serving, garnish with pistachio and almond flakes.
Recipe courtesy of Shanthi Mohan