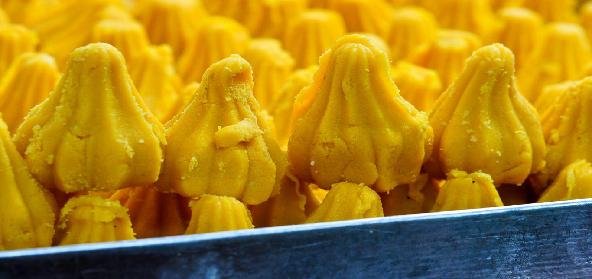 Ingredients:
• Jack fruit – 2 cup, chopped
• semolina – 1/2 to 3/4 cup
• Jaggery powder (or soft brown sugar) – 1/2 cup
• Grated Coconut – 2 tbsp
• Finely chopped Cashew nuts – 2 tbsp
• Salt – 1/8 tsp
• Oil to deep fry
Method:
Blend the fruit to a pulp.
Add jaggery and salt, and blend till smooth.
Add coconut and cashewnuts.
Mix well.
Sprinkle semolina little at a time, and mix till the mixture forms a stiff paste.
Heat oil for deep frying.
Drop spoonfuls of this mixture in moderately hot oil and fry till golden brown.
Drain on kitchen paper and serve hot.