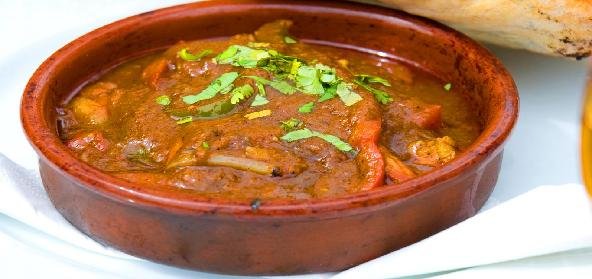 Ingredients:
• 200 g – paasi paruppu (moong dal)
• 250 g -potatoes/ Sweet Potatoes
• 200 g -onions (preferably south Indian)
• Masala ingredients:
• 2 – 3 – Green chillies
• 3 – 4 – small Cloves of Garlic
• 1 tbsp – Poppy Seeds (khaskhas)
• 1/2 tbsp – ginger, mashed
• 2 pinches – Asafoetida (hing)
• Salt
• Haldi
• 1 stem – Curry leaves
• mustard seeds/ til oil for sauteeing
• Coriander leaves for garnishing
Method:
Soak poppy seeds in warm water for 10 minutes.
Fry moong dal in low heat.
Peel the skin of potatoes and cut each into 4 pieces.
Wash and steam them.
Grind in to a paste the garlic, ginger, poppy seeds and a very small portion of the onion.
Fry the remaining onions slightly in 1 tsp oil, along with the masala paste in a kadai.
Add the steamed dal and potatoes with haldi and salt.
Add green chillies (slit in half).
Keep on a low flame for 3-5 minutes.
Saute with mustard seeds toasted in oil and garnish with coriander leaf and asafoetida.
Serve as side dish for idli, rava dosa and steamed rice.
Recipe courtesy of Jyotsna Solanki