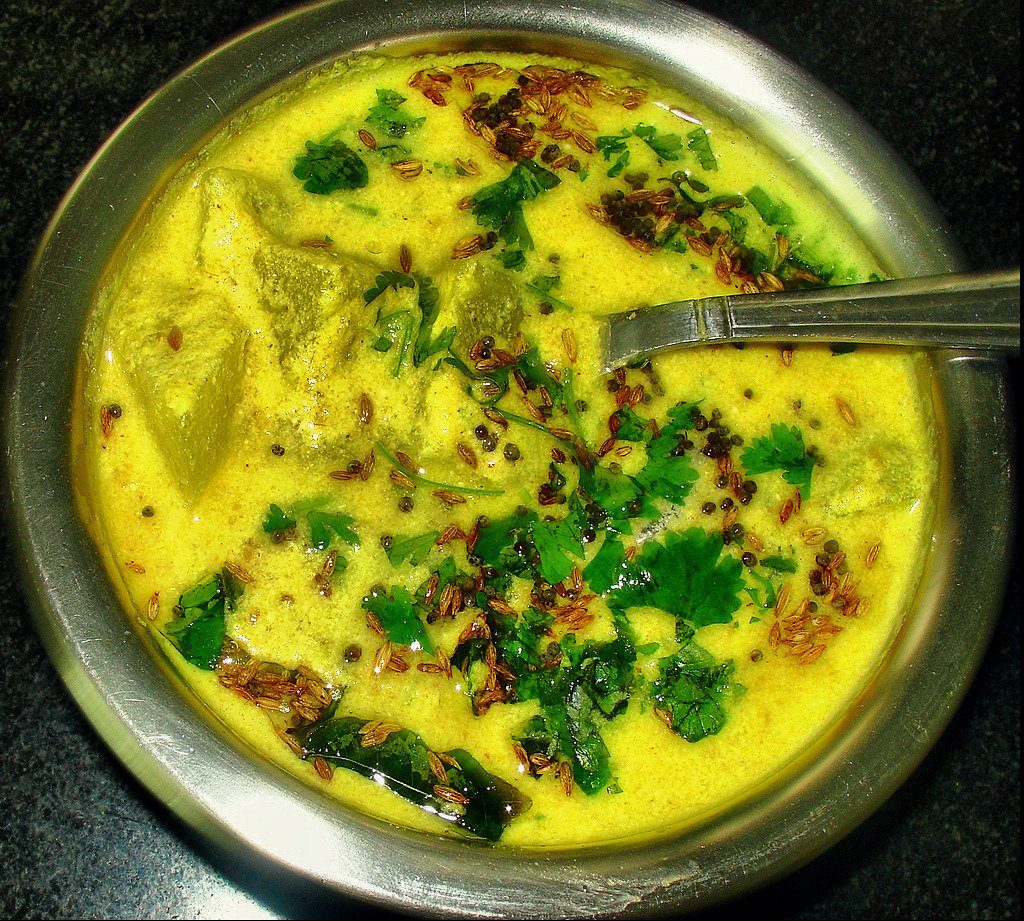 Famous Kerela preparation, made with raw banana and coconut
Ingredients:
4 raw banana (kacche kele), peeled and diced
1/2 cup yam (optional), peeled and diced
1/2 cup grated coconut
1/2 cup curd
1/2 teaspoon red chilli powder
1/2 teaspoon turmeric powder
4 whole black pepper
2 whole dry red chilies
1/2 teaspoon cumin seeds
1/2 teaspoon mustard seeds
1 sprig curry leaves
Chopped coriander leaves for garnishing
1 tablespoon oil
Salt to taste
Method:
1. Heat oil in a kadhai or pan, add cumin seeds, mustard seeds, dry red chilies, whole black pepper, curry leaves and allow it to crackle.
2. Add diced banana, yam and cook until tender.
3. Add salt, red chilli powder, turmeric powder and mix well.
4. Remove from heat and add curd. Mix well and again cook for some time.
5. Mix grated coconut, water if necessary to maintain a semi thick consistency and bring it to a boil.
6. Garnish with coriander leaves and serve hot.
Cooking time: 20-25 minutes