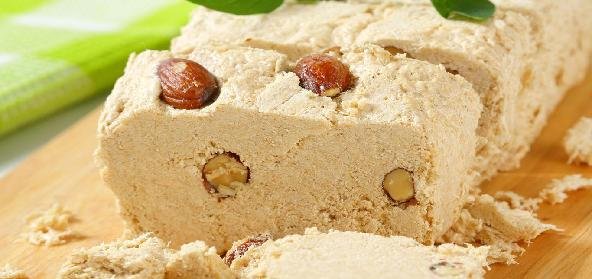 Ingredients:
• 100 g – cornflour
• 100 g – Ghee
• 400 g – Sugar
• Few drops of rose water
• 2 big tbsp – almonds, cut finely
• 2 big tbsp – cashewnuts, cut finely
• 1 small tsp – Lime juice
Method:
Mix the cornflour in 3/4th cup of water and mix well.
Boil sugar in 1 cup of water.
Add the lime juice and mix well.
Lower the heat to medium.
Add little cornflour mixture and keep stirring.
When it boils, add some more cornflour mixture.
Keep this going till all the cornflour mixture has been used up.
Let the mixture thicken and cook till the mixture becomes sticky.
When the ghee is soaked, add some more ghee and mix.
Let it dry completely.
Add all the ghee in this manner.
Put 1 tbsp mixture on a plate.
If it does not stick, then remove from heat.
Add the rose water and shift it to a greased plate.
Decorate with the finely cut almonds and cashew nuts.
Cut into desired shapes.