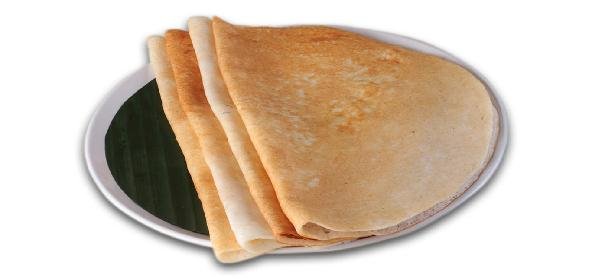 Ingredients:
• 2 cups – par boiled Rice
• 1/2 cups – Channa dal
• 1/4 cup – Toor Dal
• 1/4 cup – urud dal
• Asafoetida- 1 tbsp
• A few Curry leaves
• Red Chillies to taste
• Salt to taste
Method:
Soak the dals and par boiled rice separately for at least 6 hours.
Grind the rice coarsely and pour it in the batter bowl.
Then grind the dals along with the spices into a coarse mixture.
The batter should be thicker than the usual dosa batter.
Heat a non-stick pan and pour the batter like a dosa.
Cook on both sides till they turn golden brown.
Serve hot with jaggery/sugar and ghee.