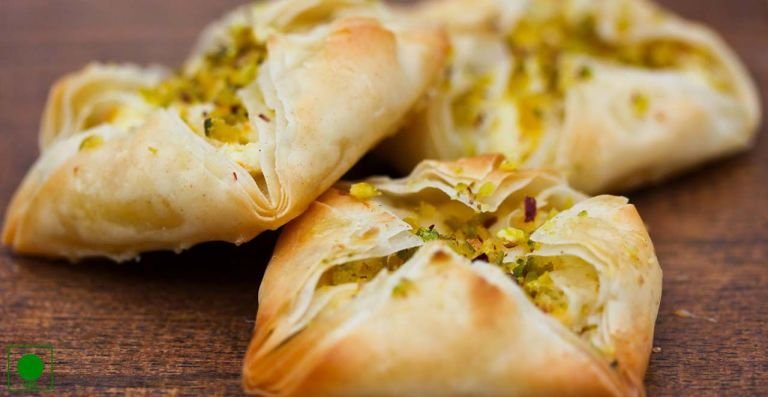 Khaja has a mile-feuille like structure and dipped with the sugar syrup or coated with the icing sugar. Here is the step by step recipe to make a khaja in your own kitchen. Enjoy!!
Ingredients
– 3 cup maida (all-purpose flour)
– Salt to taste
– 1 cup ghee
– 1 1/2 cup icing sugar
– 1 1/2 cup cooking oil or ghee for frying
How To Make?
1. In a large bowl, add the maida, ghee and water to it and make a dough from it.
2. Cut the dough and divide it into small portions. Now, cover the balls with the cloth and keep it aside.
3. Now, in another bowl, add ghee, 2 tablespoon flour, oil and mix them well and make a thin paste of it.
4. Now, take a dough ball and roll out it on a lightly floured flat surface. Repeat the same procedure with the other pieces.
5. Smear the flour-ghee paste over one layer of dough and cover it with the other layer.
6. Then again roll them together tightly. Now, cut the roll into 2 cm pieces and press down the pieces slightly with your fingers to flatten them.
7. Roll out into 5 cm long pieces.
8. Now, in a kadai, heat the oil over the MEDIUM heat and drop the rolled pieces into the oil and deep fry them.
9. Cook the Khaja till the turns golden in color. Once it's ready remove it from the oil and drain on absorbent paper.
10. Now, dust the hot khaja with the icing sugar and let it cool completely before serving or storing in the container.
Preparation Time: 20 Minutes
Cooking Time: 20 Minutes