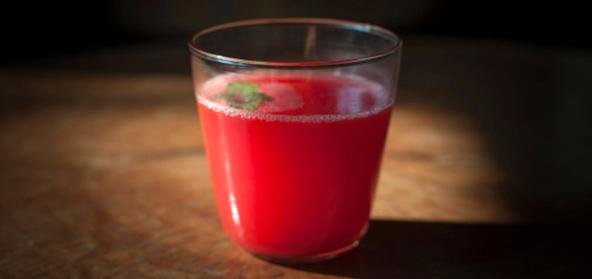 Ingredients:
• 1 cup – Kokum fruits, chopped or dry kokums
• 2 cups – Water
• 2 cups – Sugar
• 5-6 – Cardamoms powdered or crushed
• 1 tsp – roasted Cumin powder
• A pinch or two of Black salt or Salt (optional)
Method:
Rinse the kokum fruits in water.
Chop the kokum fruits and remove the seeds.
Keep the pulp and the outer cover.
Grind the fruit and pulp with little water.
Strain the whole kokum mixture.
Boil the sugar and water until the syrup becomes a little thick.
Cool the sugar syrup and then add the strained kokum mixture to it.
Add the roasted cumin powder and powdered cardamom.
Mix well, store kokum sherbet in a jar or bottle and refrigerate.
When serving, dissolve 1 or 2 tbsp of the kokum sherbet in one glass of water.
Add ice cubes and serve chilled kokum sherbet.