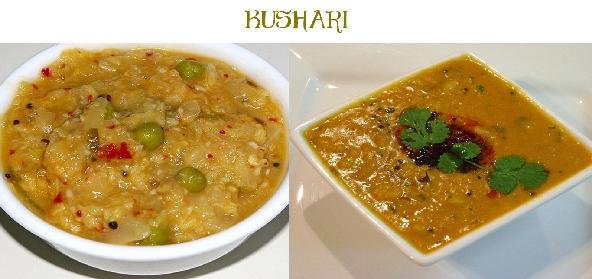 Ingredients:
• 1 cup – brown lentils
• 1 cup – Rice
• 1 cup – cooked pasta, small elbow macaroni
• 2 – large onions, diced
• 5 Cloves – garlic, minced
• 1 can – chopped Tomatoes
• Olive oil
• Vinegar
• pepper
• salt
Method:
Cook the lentils in salt water. When tender, add rice into the boiling water and cook until done.
Fry onion until dark brown and crispy.
In a saucepan, cook tomatoes and garlic in a little oil.
When cooked and thick, add 2 tbsp of vinegar, salt and pepper.
Mix the lentils, rice and pasta together.
In each plate, put a couple of spoons of the mixture, top with the tomato sauce, then a bit of the crispy onions.
Sprinkle with powdered cumin for a twist!
Recipe courtesy of BINDUVARADA