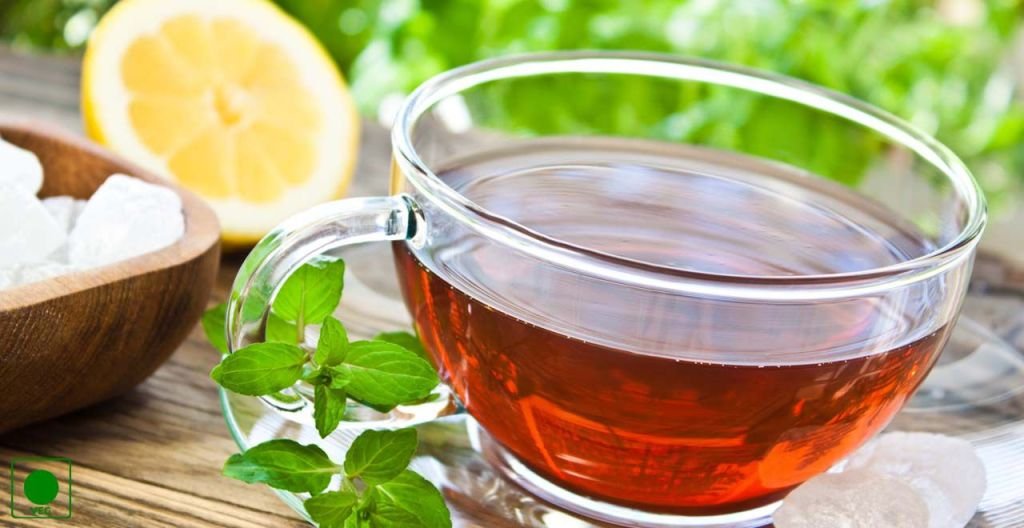 In these hot summer days our body needs refreshment and also it needs to be hydrated. Lemon Mint Ice Tea is very refreshing and chilled drink recipe. This tea has flavor of lemon, fresh mint and of course the hint of tea. Lemon Mint Ice Tea is very quick and instant recipe which you can make any time you want. Enjoy your summer with this refreshing drink.
Ingredients:
– 1 lemon
– 7-8 fresh mint leaves
– Ice cubes as required
– 1 teaspoon tea leaves
– 3 tablespoon sugar
– 3 cups water
How To Make?
1. Heat the water in a saucepan and the add sugar to it, and let it dissolved well.
2. When the sugar completely dissolved in the water add tea leaves and again boil it for 2-3 minutes.
3. Meanwhile cut the lemon into roundels.
4. Now, in a glass put mint leaves, lemon slices and also some lemon juice.
5. Now, switch off the flame and strain the tea in a jar and let it cool down.
6. Once the tea solution is cool pour it into the glass and also place ice cubes inside.
7. Garnish it with fresh mint leaves and lemon slice. Enjoy!
Additional Tips
– You can also use honey instead of using sugar which tastes more delicious and healthy too.
Preparation Time: 5 minutes
Cooking Time: 20-25 minutes
Servings: 3 Persons