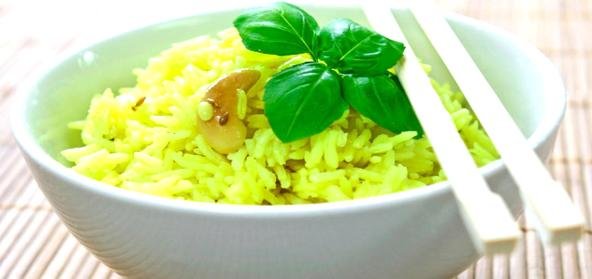 Ingredients:
• 400 gms. Rice, washed and soaked for ½ an hour
• 125 gms. Coconut, grated
• Juice of 4 sour limes
• A few sprigs coriander leaves, chopped
• A few cashewnuts, chopped
• 1 tsp. Turmeric powder
• 1 tsp. Mustard Seeds
• 4 green chillies, slit and chopped
• 4 curry leaves, washed
• Salt to taste
• 2 tbsp. ghee
Method:
Parboil the rice with salt to taste, strain and keep aside to cool well.
Extract some lime juice. Mix together lime juice, turmeric powder and salt to taste.
Add to the rice. Also add grated coconut and stir lightly. Heat ghee, add mustard seeds, when they crackle, add green chillies, curry leaves and cashewnuts.
Pour the seasonings over the rice. Garnish with coriander leaves. Place in a moderately hot oven for 20 minutes. Serve hot.