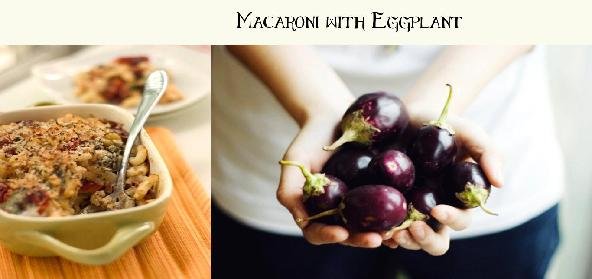 Ingredients:
• 4 oz salami, cut into julienne strips
• 1 lb eggplant, cut into 1/2 inch strips
• 1 lb macaroni
• 3 tbsp – Olive oil
• 3 Garlic cloves, finely chopped
• 1 lb – tomatoes, peeled, seeded and chopped
• 1 fresh hot red chili, seeded and chopped
• 1/2 cup – ripe Olives
• 2 tbsp – capers, drained and rinsed
• 1/2 shredded fresh Basil or Oregano
• 1 cup – crumbled feta cheese
• 1/2 cup – parmesan cheese
Method:
Place eggplant strip into a colander and sprinkle with salt.
Toss to mix and let stand, on a plate, 1 hour.
Rinse with cold water and pat dry with paper towels.
In a large saucepan of boiling water, cook pasta according to package instructions.
Drain pasta and set aside.
Heat wok until very hot.
Add oil and swirl to coat wok.
Add eggplant and stir fry 4 minutes or until browned.
Drain on paper towels.
Add garlic, tomatoes and chili and stir fry 2 minutes or until juice are absorbed.
Add salami, olives, capers, basil, eggplant and pasta and toss to coat well.
Heat thoroughly.
Stir in Feta cheese and remove from heat.
Serve with Parmesan cheese.