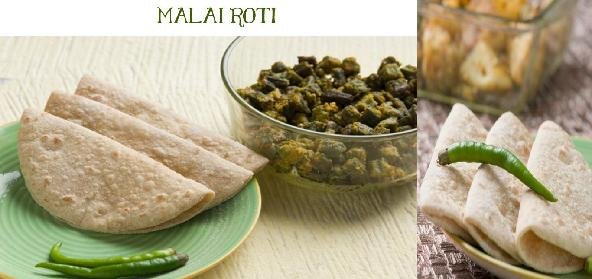 Ingredients:
• 2 cups chapatti atta
• 2 cups plain flour (maida)
• 6 tbsp. Cream
• 1 level tsp. salt
• Warm water
• 10 strands of Saffron soaked in 4 tbsp. Milk
• 250-300 ml warm Milk
Method:
Sift chapatti atta and salt in a large bowl. Rub in the cream.
Gradually add the warm milk and saffron.
Make a soft dough. Knead well.
Cover the dough and set aside for 15-20 mins.
Knead again for 5 mins.
Divide the dough into 16 balls.
Roll out each chapatti and shallow fry on a hot tawa/griddle.
Cook both sides.
Makes 16 rotis.