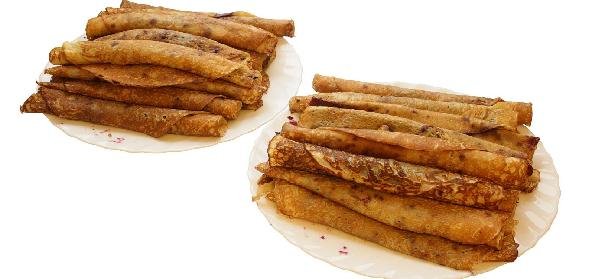 Ingredients:
• 1 cup-maida
• 1/4 cup- sooji (rava)
• 3-cardamoms (powdered)
• 1 tbsp-sour Curd
• 1 pinch-baking soda
• oil for frying
• 1 cup-sugar
• 1 cup- water
Method:
Mix maida and sooji with curd and baking soda. Keep aside.
Make a syrup of the sugar by boiling till consistency is thick and sticky.
Allow syrup to cool and mix it with the rest of the ingredients.
Beat it well till the mix is uniformly blended.
On a hot frying pan, heat a tsp of oil and pour the mix to the size of small dosa.
Wait for a while and turn it over.
When brown take it of the heat.
Recipe courtesy of Uma