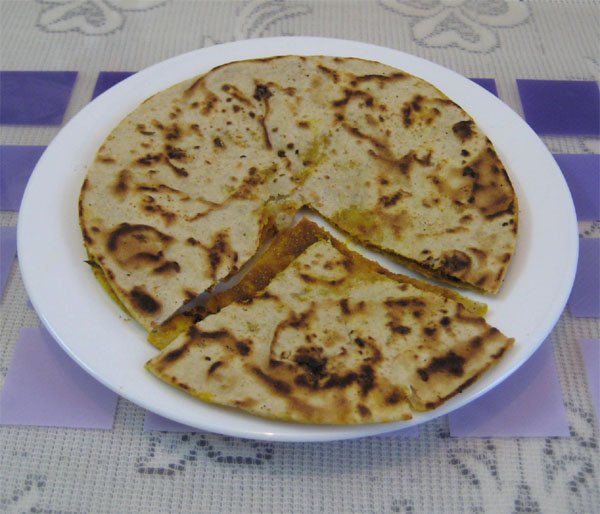 Spicy and crispy roti snack
Ingredients:
6 plain roti or chapati
1 1/2 teaspoon red chilli powder
3/4 teaspoon turmeric powder
3 teaspoon coriander powder
1 1/2 teaspoon cumin seeds
2 tablespoon oil
Salt to taste
Method:
1. Heat oil in a pan and remove from heat.
2. Add cumin seeds, red chilli powder, turmeric powder, coriander powder, salt and mix well.
3. Spread this masala on one side of all the rotis or chapatis.
4. Now take pair of rotis and press together, with the masala side inside.
5. Heat a griddle, place roti pair on it and cook until crisp on both sides, pressing occasionally with the help of a cloth.
6. Cut into four pieces once done and serve hot.
Cooking time: 15-20 minutes