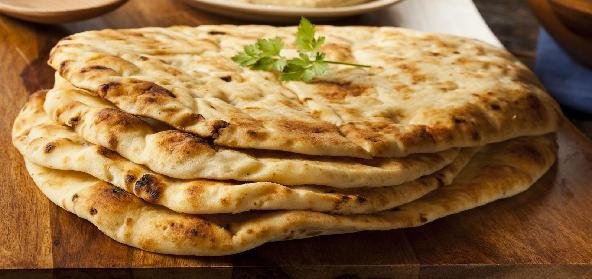 Ingredients:
• 4 cups – Wheat flour (atta)
• 1-2 cups – boiled Green peas
• 1 tsp – Red Chilli powder
• 1 tsp – Garam Masala
• 1 tsp – Jeera
• 1 tsp – dhaniya/coriander powder
• 1 tsp – amchur powder
• 1 pinch – asafoetida/hing
• Water as required
• Vegetable oil
• Salt to taste
Method:
Pre-preparation:
Sieve wheat flour with salt.
Add water in it and mix it very well.
Make a smooth dough.
Put green peas in pressure cooker and take 1 whistle.
Add some vegetable oil in a frying pan.
Add jeera, hing and coriander powder stir it.
Now add boiled green peas.
Add red chilli powder, garam masala and amchur powder.
Cover it and cook it for 10-15 mins on medium low heat.
Turn off the gas.
Mash the peas with the potato masher.
Preparation:
Make small rolls of dough.
Roll it into small chapatti.
Put 1.5 tsp of mashed green peas and then fold it towards centre till the edges meet.
Seal the edges by pressing the chapatti.
Now again roll it like chapatti (around 8 inches in diameter).
Do not apply the pressure while rolling it.
Pre-heat tava on high flame.
Put the paratha on tava and then turn it and apply some oil on paratha.
Repeat the same process for the other side.
Cook it from both the sides at med-high flame until it becomes golden brown in colour.
Serve it hot with green chutney/pickle or with some curry.
Recipe courtesy of Bharti Agarwal