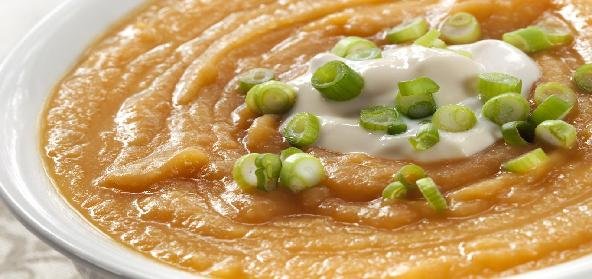 Ingredients:
• 1/2 kg – mathanga (yellow pumpkin)
• 1 cup – Toor Dal
• 3 tsp – chilli powder
• A little – Turmeric powder
• A small lime-sized Tamarind
• 3-4 – pearl onions, cut into fine pieces
• 1 tsp – Mustard Seeds
• A few Fenugreek seeds
• A few Curry leaves
• 3-4 – whole Red Chillies
• 3 tsps – oil for seasoning
Method:
Wash and cook toor dal in 2 cups of water.
Peel the mathanga and cut into pieces. Add them to the cooked toor dal along with chilli and turmeric powder. Cook well.
Mix tamarind in 1 cup of water and squeeze and take out juice.
Pour the tamarind juice into the cooked dal and mathanga, and boil till you get desired consistency (not too thick).
In a kadai, pour oil and add mustard, fenugreek seeds and let them splutter. Then add curry leaves, onions, red chillies.
Let the onion turn brown in colour. Then pour this on the curry and mix well.
Serve hot with rice.
Recipe courtesy of Sify Bawarchi