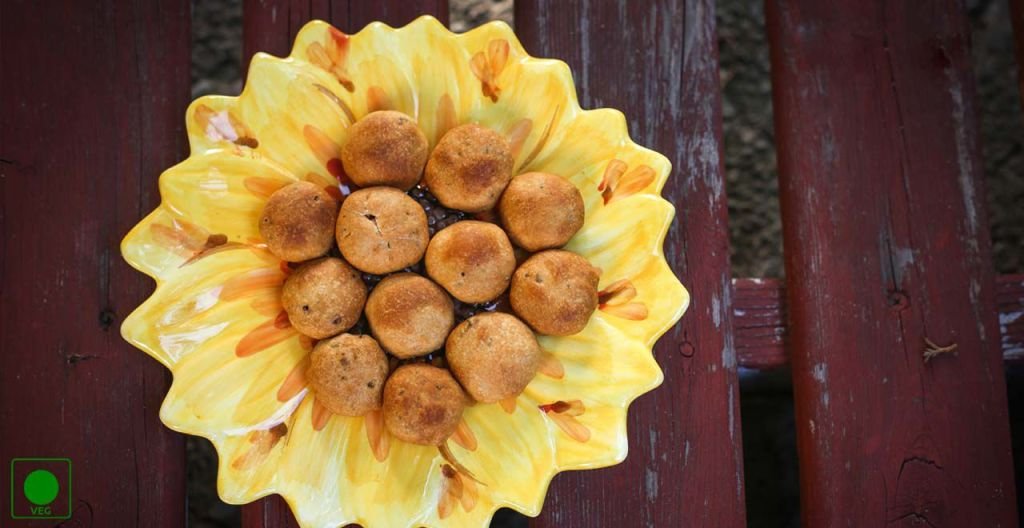 Mawa Kachori is very tasty, rich and exotic dessert recipe of the Rajasthan. Rajasthan is very popular for its rich food and also for the culture. The crispy kachoris stuffed with rich dry fruits and mawa stuffing make your mouth full of water. Mawa kachori is a healthy snacks which you can have any time you wish to eat. Here is the recipe of this delicious mawa kachori.
Ingredients
To Make Kachori Dough
– 2 cups refined flour (maida)
– 3 tablespoons ghee
– Warm water as required
– Oil for deep frying
To Make Filling
– 1 ? cups mawa (khoya)
– 2 tablespoon ghee
– 1 tablespoon chopped almonds
– 1 tablespoon chopped pistachio
– 1 tablespoon chopped cashew
– 1 tablespoon raisin
– 1/2 teaspoon cardamom powder
– 1/2 cup sugar powder
To Make Sugar Syrup
– 2 cups sugar
– 1 cup water
– 1/2 teaspoon cardamom powder
For Garnishing
– 1 teaspoon sliced pistachio
– 1 teaspoon sliced almonds
– Few strands of saffron
How To Make?
For Dough
1. In a bowl, add refined flour and ghee and mix it well then add water to it and knead soft and smooth dough.
2. When the dough is ready cover it and keep aside for 15-20 minutes.
For Filling
1. Heat ghee in a pan and add crumbled mawa and roast till it turns slightly brown. Then add almonds, pistachio, cashew and raisin and mix it well.
2. Now, transfer this mawa mixture in a bowl and let it cool. Then add powdered sugar and cardamom powder and mix it well.
For Sugar Syrup
1. In a frying pan, add and mix sugar and water and let the sugar completely dissolve.
2. Then cook it to form syrup of one-string consistency.
To Make Kachori
1. Heat oil in pan.
2. Take a small sized ball from dough and roll in a flat circle.
3. Now, put the stuffing in the center of the circle and cover this from all sides into a ball and press it slightly to flatten the kachori.
4. Now, deep fry these kachoris in the heated oil till it turns golden brown then drain it on absorbent paper.
5. After that dip these kachoris into the sugar syrup for few seconds then take them out and put it in the plate.
6. Garnish it with pistachio, almonds and saffron and serve it.
Preparation Time: 15 minutes
Cooking Time: 30 -35 minutes