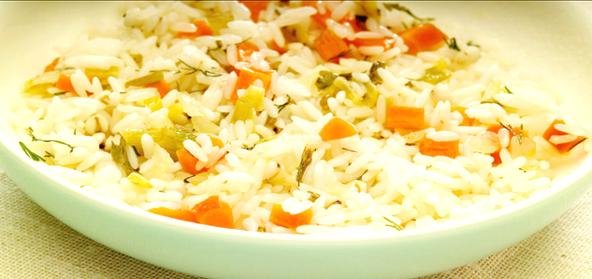 Ingredients:
• 2 cups – Cooked Basmati Rice (salt added while cooking)
• 3 tbsp – Ghee
• 1 cup – Chopped fresh Methi leaves
• 1 cup – Carrots, cut into thin strip
• 2 tsp – Curry powder
• 2 pinches salt
Method:
Heat half the quantity of the ghee and add the methi leaves. Stir until the leaves shrink in size.
Then add the carrots and cook on low flame, adding salt to taste.
Cook till the carrot pieces are slightly cooked but not very tender.
Mix in the rice and the curry powder. Add 2 tbsp. of water.
Cover with a lid and cook for 2-3 minutes.
Serve the pulao with raita as a full nutritious meal.