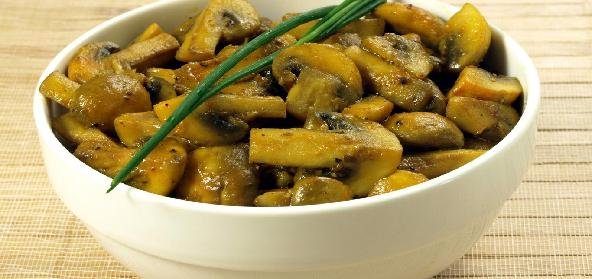 Ingredients:
• 200 g – button mushroom, sliced
• 1 cup – onion, chopped
• 1 tbsp – garlic, chopped
• 2 tsp – ginger, chopped
• 1 tsp – chili powder
• ½ tsp – Turmeric powder
• ½ cup – Methi leaves, chopped
• ½ tsp – Garam Masala
• Lime juice to taste
• 2 tbsp – oil
• salt to taste
Method:
Heat the oil in a kadai. Add onion, garlic and ginger. Fry till onion is golden brown.
Add chili and turmeric powder and methi leaves. Fry well.
Add mushroom and salt. Leave covered on low flame till mushroom is cooked.
Remove the cover and increase the heat. Cook, stirring constantly, till the liquid from mushroom is absorbed.
Serve hot, sprinkled with garam masala and limejuice.
Goes well with dal and roti. Can even be used as a sandwich filling.
Recipe courtesy of Chandra Bhat