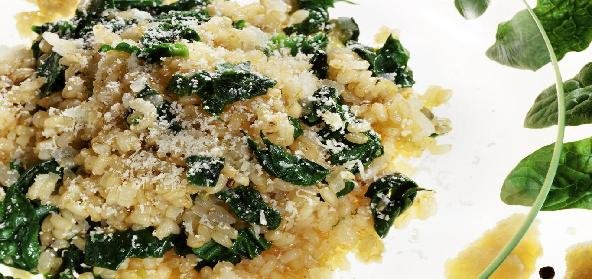 Ingredients:
• 1 bunch – fresh Methi leaves (destalked and coarsely chopped)
• 2 cups – leftover Rice or freshly cooked Rice, nicely cooled on a plate
• 2 tsp – Urad Dal
• 1/2 tsp – rai (mustard seeds)
• 1 – green chilli, slit into half
• 2 – red chillies, cut into halves
• 1/4 tsp – Turmeric powder
• A few fresh Curry leaves
• 2 tbsp – oil or Ghee
• salt to taste
• juice of half Lime
• freshly grated Coconut to garnish
Method:
Heat the oil or ghee in a heavy-bottom kadai.
Add urad dal, rai, red and green chillies.
When the rai seeds pop, add curry leaves and the turmeric powder.
Stir for a moment.
Add cut methi leaves and fry for 5 minutes or till the methi leaves are cooked.
Add salt to taste and add rice and lime juice.
Mix thoroughly. Cover and reduce flame and cook for 5-10 minutes.
Serve hot after garnishing with grated coconut.
Recipe courtesy of Pushpa