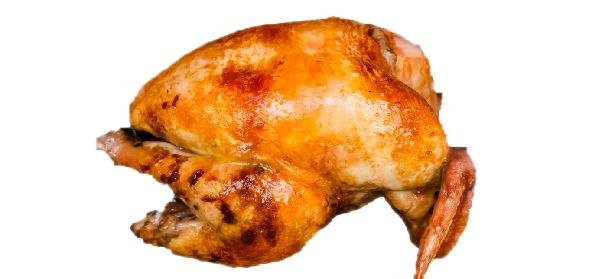 Ingredients:
• 1.4 kg – Chicken
• Stuffing:
• 100 g – fresh breadcrumbs
• 2 tbsp – Celery (finely chopped)
• 2 Tomatoes (skinned and finely chopped)
• 1/2 tsp – mixed herbs
• salt and pepper
• 25 g – butter, melted
• To serve:
• 225 g – Carrot sticks
• 225g – French beans
Method:
Mix together the stuffing ingredients and use it to stuff the neck end of the bird.
Secure the skin flap.
Place the bird on the roasting rack and cook on combination 220 C medium-high for 35-40 mins.
Leave to stand, tented with foil for 10 mins.
Place the carrot sticks in a shallow casserole with 3 tbsp water, cover and microwave on high for 2 mins.
Add the beans, stir, re-cover and microwave on high for 5 mins. Drain.
Place the chicken on a serving dish and arrange French beans and carrot stick around the chicken and serve.