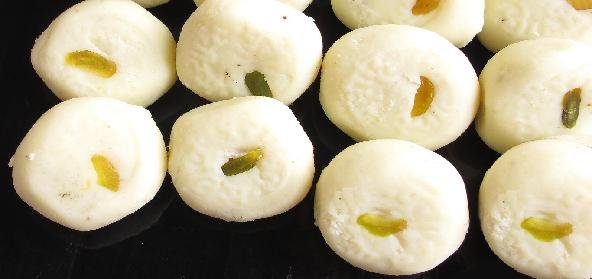 Ingredients:
• 2 cups – Milk powder
• 1 tin – sweetened Milkmaid
• 1/4 cup – Butter
Method:
Melt the butter in the microwave in a glass bowl for 2 mins.
Take it out and mix the Milkmaid and milk powder well, without forming lumps.
Then place the bowl in the microwave again for 3 mins. Remove and mix well with a long spoon.
Place the bowl again for two more mins and stir well.
Continue doing this until the colour changes from white to pink.
Remove from the microwave and let it cool.
Leave it in the fridge to bind.
After 15 mins take it out and make it into shapes.
Recipe courtesy of Ganga